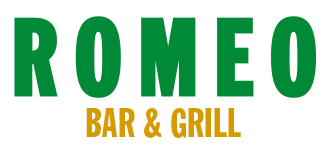 6 PLACE VICTOR HUGO - 75116 PARIS
+33 (0) 1 45 01 22 22

Romeo
6 place Victor Hugo
75116
Paris
+33 1 45 01 22 22
Restaurant
On the Victor Hugo Square, between Trocadéro and Étoile, Romeo restaurant serves high-end Italian food.
With its bright green sofas and tables, the restaurant is a comfortable and elegant place to enjoy a meal or a drink, from breakfast to dinner.
Open all day from 7am to 11pm, Romeo restaurant also has a nice large terrace.
Menu
Breakfast
--------------------
Hot Beverage
Coffee, tea or hot chocolate
--------------------
Homemade squeezed fruit juice
Orange or Lemon or Pink Grapefruit
--------------------
French baguette toasts with butter & jam
or Viennoiserie
croissant or pain au chocolat
--------------------
The Small Organic Eggs
srambled, fried or omelette
or 0% Fromage blanc with red fruits or homemade granola
18 €
THE GREAT EGGS OF ROMEO
Fried / Scrambled / Omelette
Served with Parmigiano
13 €
Served with Parma Ham
15 €
Served with smoked salmon
16 €
Plate of Parma Ham & Spianata
10 €
Plate of Italian Cheeses
10 €
Homemade granola with acacia honey, strawberries & raspberries with 0% fromage blanc
15 €
Served with red fruits coulis
11 €
Served with homemade granola
11 €
Served with fresh fruits
12 €
Fresh Fruits salad
Pineapple, mango, kiwi, pomegranate, raspberries
18 €
FRENCH VIENNOISERIES & TOASTS
French baguette toasts with butter & jam
4 €
Between 12 noon & 10pm
Plate of Parma Ham & Spianata
10 €
Plate of Italian Cheeses
10 €
Nature Focaccia or Napolitan Focaccia
10 €
Starters
Pumpkin cream soup
Fregola sarda, toasted pumpkin seeds & guanciale
13 €
Stracciatella & Datterino tomatoes
Extra virgin oil
16 €
Burratina, caponata & uovo sodo
Fresh basil
18 €
Pepper artichokes,
Raw & cooked with lemon, Parmigiano
18 €
Large San Remo Salad,
Feta, cucumber, avocado, tomatœs, olives, red onion
21 €
Salmon & Sea bream Tartar,
Capers, lime & ginger
17 €
Soft-boiled egg & autumn porcini mushrooms
Pecorino cream
Fritto Misto Piccantino
Squid, prawns & zucchini
21 €
Carpaccio
Organic black angus beef,
Arugula salad, small tomatœs & button mushrooms
19 €
Organic black angus beef,
Arugula salad, small tomatœs & burrata
23 €
Organic black angus beef,
Arugula salad, small tomatœs & artichokes
24 €
Main Courses
Steamed organic salmon
Candied lemon
26 €
Grilled bluefin tuna
Datterino tomatoes, olives, capers & fresh oregano
27 €
Steamed sea bass fillet
Lemongrass & trapanese pesto
28 €
Grilled octopus
Fregola sarda, beans, fennel, coconut, rouille seasoning
34 €
Romeo Bowl
Organic raw salmon & quinoa, avocado, chickpeas, beetroot, radish, mango, pomegranate & sesame
24 €
Crispy chicken breast
Romaine lettuce & cæsar sauce
24 €
Homemade french beef tartar
Arugula salad
21 €
Rib steak from argentina Alla Griglia
Bearnaise sauce
35 €
Veal cutlet alla milanese
Fine bread crumbs & lemon
26 €
--------------------
Choice of side dish :
arugula salad - mashed potatoes - wilted spinach - homemade french fries - penne pasta with tomato basil
Pizzas
Margherita
Tomatœs, mozzarella, fresh basil, cherry tomatœs
12 €
Vegetale
Tomatœs, mozzarella cheese, eggplant, zucchini, peppers, arugula salad, raddichio trevigiano
16 €
Quattro formaggi
Tomatœs & 4 italian cheeses :
mozzarella, parmigiano, pecorino, gorgonzola
17 €
Tonno
Tomatœs, mozzarella, olives taggiasche, tuna, red onions, capers, basil
18 €
Parma
Tomatœs, mozzarella, parma ham
21 €
Burrata
White pizza : tomatœs, mozzarella, burrata, balsamic cream, arugula salad
16 €
Pasta
Penne all'arrabbiata
Tomato sauce, garlic, chili pepper
15 €
Rigatoni Cacio Pepe
Pecorino & black pepper
17 €
Linguine carbonara
Cream, guanciale, egg yolk
18 €
Ravioli ricotta spinaci
Lemon cream & mint
19 €
Gnocchi alla Siciliana
Ricotta, eggplant, tomato sauce & basil
21 €
Linguine pistacchio & White fish
Bronte pistachio pesto & roasted pistachio
25 €
Bucatini Siracusa
Crab, salmon eggs & crispy iodized chips
26 €
Dessert
Extraordinary tiramisù
Cocoa dusted
12 €
0% fromage blanc
Mango/passion coulis
11 €
Panna cotta
Pear & milk jam
11 €
Thin apple pie
Hazelnut caramel
13 €
Soft chocolate cake Gluten-Free
Vanilla ice-cream
11 €
Fresh fruits salad
Pineapple, mango, kiwi, pomegranate, raspberries
12 €
Coffee Romeo
Sweetmeats
11 €
Ice-cream or sorbet from "maison pedone" artisan ice-cream maker (a scoop)
Hazelnuts, coffee, pistachio, raspberry, lemon
3.5 €
THE AUTHENTIC ITALIAN ICE-CREAM TURBINED ON DEMAND
The Profiterole
Vanilla ice-cream, crispy cream puffs, hot chocolate sauce
13 €
Iced Tiramisù
Mascarpone ice-cream, chocolate sauce, coffee Amaretti
14 €
Tutti Frutti
Mascarpone & vanilla ice-cream, fresh fruits, mango/passion coulis, meringue
14 €
Stracciatellona
Vanilla ice-cream, melted gianduja, dark chocolate chips, grissini meringue, almond biscuits, whipped cream, nougatine chips
15 €
Wine list
Cocktails
Avec Alcool / With Alcohol
AMARETTO SOUR
Amaretto di Saronno, jus de citron, blanc d'œuf
CAÏPIRINHA
Cachaca Leblon, citron vert, sucre de canne
CAÏPIROSKA
Vodka Absolut, citron vert, sucre de canne
COSMOPOLITAN
Vodka Absolut, Cointreau, jus de cranberry et de citron vert
CUBA LIBRE
Rhum Diplomatico, coca-cola, Rhum Trois Rivières, jus de citron vert
GIN FIZZ
Gin Bombay, jus de citron, sirop de sucre de canne, Perrier
IL MONTECCHI
Prosecco, Ginger Ale, basilic, citron vert, gingembre
MARGARITA
Tequila Patron, jus de citron, triple sec Cointreau
MOJITO
Rhum Plantation TSW, menthe fraîche, citron vert, sucre de canne, Perrier
MOSCOW MULE
Vodka Absolut, citron vert, Ginger Ale
PIÑA COLADA
Rhum Plantation TSW, jus d'ananas, Malibu
ROSSINI
Prosecco, purée de fruits rouges
ROYAL MOJITO
Rhum Plantation TSW, menthe fraîche, citron vert, Champagne Louis Roederer
WHISKY SOUR
Whisky Jack Daniel's, jus de citron, blanc d'œuf
Sans Alcool / Without Alcohol
TUTTI FRUTTI
Jus de banane, jus de fraises, jus de maracuja, jus d'ananas
ROMÉO
Ginger Ale, citron vert, raisin, sucre de canne
VIRGIN COCKTAIL
Mojito, colada, caïpirinha
Champagnes
Louis Roederer Brut Premier
Blancs / Whites
Pinot Grigio Tenuta Ca Bolani - DOC Frioul
Sauvignon "Marigny neuf" - IGP Val de Loire
Sancerre - (Domaine des Clairneaux)
Pouilly fumé - (Ladoucette)
Chardonnay de Bourgogne - (millebuis)
Meursault "Vieilles Vignes" - (V. Girardin)
Rosés
Minuty "Coté Presqu'île" - Côtes de Provence
Rosarté - Côtes de Provence (Régine Sumeire)
Pétale de Rose - AOP Côtes de Provence (Régine Sumeire)
Rouges / Red
Montepulciano d'Abruzzo Umani Ronchi - DOC Marche
Primitivo Costa al Sole - IGT Pouilles
Sangiovese Di Romagna Superiore - (F. Pandolfa) DOC Emilie Romagne
Nero d'Avola Principi di Butera - DOC Sicile
Chianti Classico Castello d'Albola - DOCG Toscane
Côtes du Rhône - (E. Guigal)
Châteauneuf du Pape - Château la Nerthe
Brouilly - Château de Corcelles
Pinot noir de Bourgogne - (Latour)
Pommard "Les 3 Follots" - Côtes de Beaune (Prunier-Bonheur)
Nuits Saint-Georges "Vieilles Vignes" - Côtes de Nuits (F. Magnien)
Château de Barbe - Côtes de Bourg
Château Haut-Selve - Graves
Héritage de Chasse-Spleen - Haut Médoc, 2nd vin du Ch. Chasse-Spleen
Connétable de Talbot - Saint-Julien, 2nd vin du Ch. Talbot
Château Prieuré Lichine - Grand Cru Classé de Margaux
Gallery
Information
Practical Information
ADDRESS
6 place Victor Hugo
75116 Paris
+33 1 45 01 22 22
OPENING HOURS
OPEN EVERY DAY FROM 7AM TO 11PM
Group Booking :
We only take bookings on the phone. Thank you very much for calling on +33 (0) 1 42 56 23 56
For private functions, please call the restaurant or write to :
Reviews
Your opinion matters :
We very much appreciate reading about your experience in our restaurant. If you want to share it with us, please write at the following address :